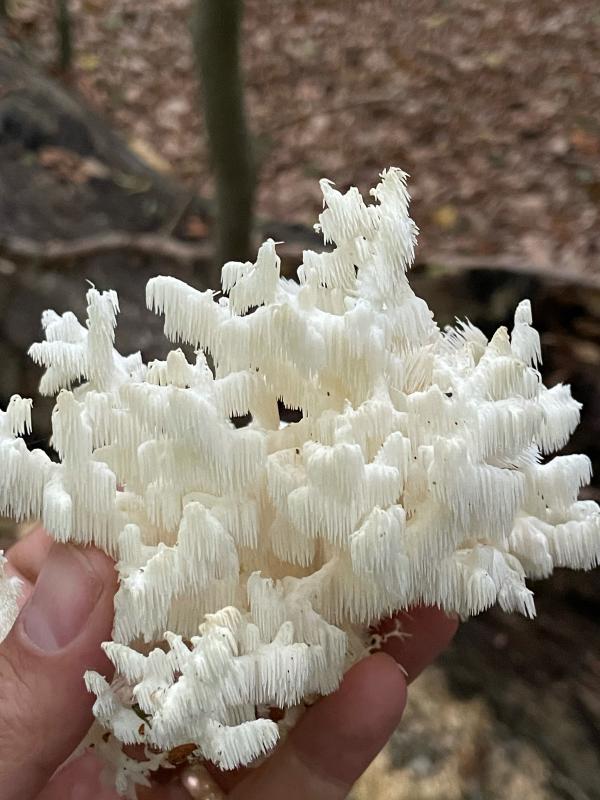 My first "lion's mane", very rare over here. Looking forward to try it out :)
Created with Mushrooms PRO
---
9 Likes
Danj.duke , YEY , SuMazik , plzfreund75 , Mahagon , matjora , Toad-Harz , maitedelpino , izzamelie
---
2 Comments
---
plzfreund75 Sept. 25, 2021, 8:29 a.m.
Moin , Congratulations on this beautiful find 👍🏻😉This mushroom is very very rare in Germany and is on the Red List (RL2), protected all year round, so it should not be collected!
---
mycomatics Sept. 25, 2021, 7:45 p.m.
Ah, good to know! Thanks.
---