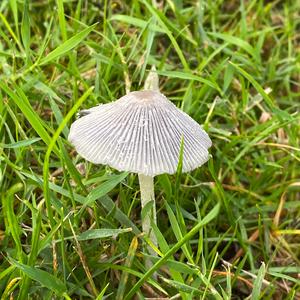 Cannot identify this with either my books or this app. Was growing near a felled oak stump.
Community Votes
Created with Mushrooms PRO
---
1 Comment
---
davzie Oct. 9, 2019, 4:04 p.m.
Looked this up and it's similar variant Parasola plicatilis and it definitely seems to be the one ! Nice find !
---