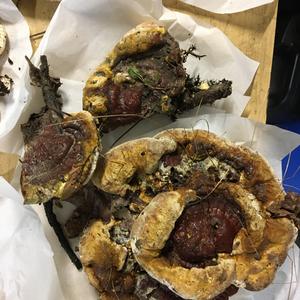 Growing out of base of tree right next to a pond for cows, I think that there no good but could someone please tell me? Thank you.
Community Votes
Created with Mushrooms PRO
---
1 Comment
---
gerhardt Nov. 7, 2019, 9:53 a.m.
Too low information. How looks the underside? How looks the flesh?
---